Services
Unreinforced Masonry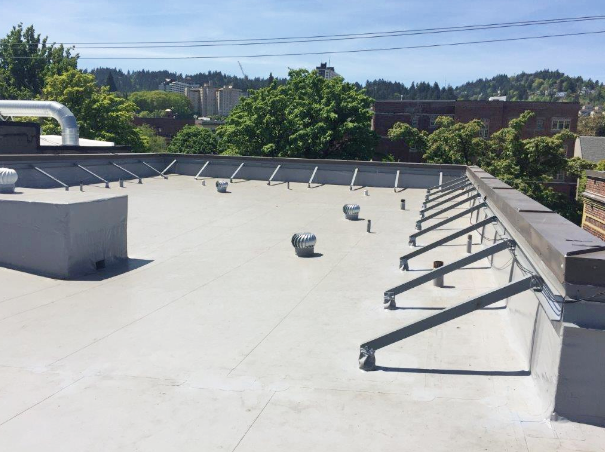 Columbia River Roofing specializes in seismic upgrades which are inspected by outside independent companies for compliance.
Unreinforced Masonry (URM) – Seismic Upgrades
For the past few years municipalities in the Pacific Northwest (City of Portland, Vancouver, Seattle, Tacoma etc) decided to make URM buildings safer. The idea is when a major earthquake strikes the area, many of the non-upgraded URM buildings will be extremely dangerous. These required seismic upgrades to buildings are highly technical, intensely regulated and need to be independently verified for compliance.
Columbia River Roofing has built a team of engineers, testing agencies, steel fabricators and roofing technicians to make required URM modifications.
Guide you through the design process
Provide pricing for budgeting
Navigate the permitting process
Retrofit the URM below deck and install parapet bracing
Apply through-wall and/or epoxy sleeve and bolt details
Obtain compliance verification by independent testing companies.

Phone: (503) 674-8754
Fax: (503) 674-8347
OR CCB# 113052
WA LIC# COLUMRR024DU