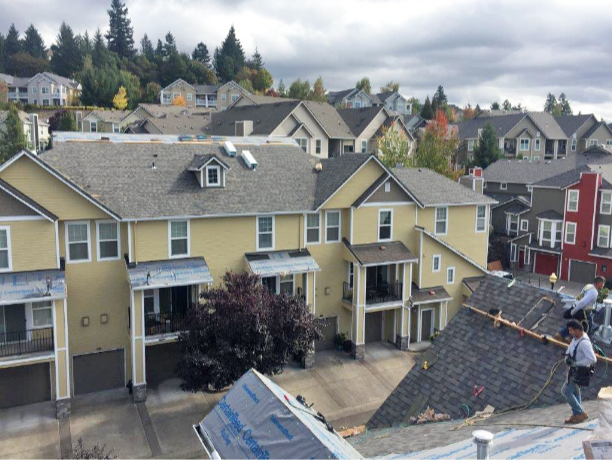 We have highly qualified courteous journeymen roofers who will provide you with the professionalism that you deserve.
Your Pitched Roofing Experts
Steep slope roofing has become a design focal point. With today's vast array of architectural shingles creating depth with attractive color blends, the roof is just as important a component style as your siding, paint, landscaping and other accessories. For instance, a high profile ridge cap can give the roof a cedar shake or tile look. Columbia River Roofing has intimate knowledge of architectural shingles that can add expertise to your roof design. You can trust the Columbia River Roofing team to educate you regarding everything new in the roofing industry available to upgrade your home or business.

Phone: (503) 674-8754
Fax: (503) 674-8347
OR CCB# 113052
WA LIC# COLUMRR024DU